In Memoriam, Eric Marciano
February 28, 1959 – August 9, 2022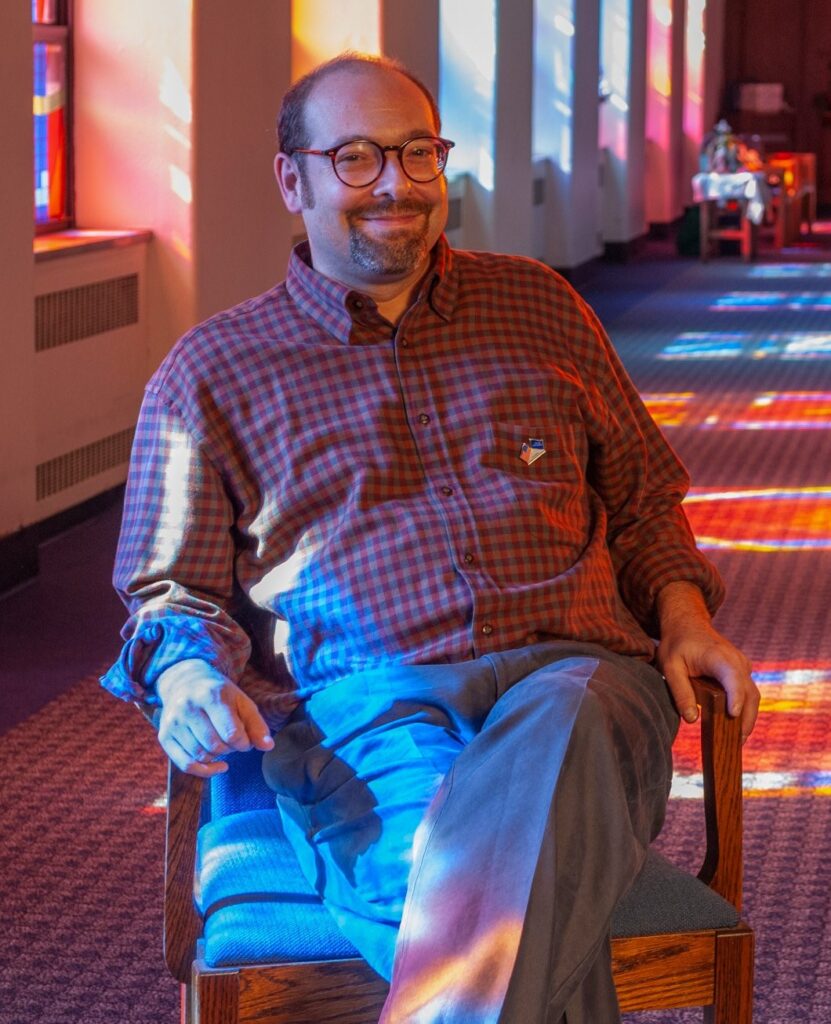 Day after day becomes
night after night
and he is still gone . . .
gone of a cancer
deep in the bones
from filming 9/11 disaster
him and first responders
inhaling toxic vapors
fumes and ash
and then 20 years later
marrow turns maverick against him.
There are no stars today
but those of memory:
he lives still in my reverie
and I need recall only
the good times now:
Our times together in England and France
and Germany Cologne Stuttgart Paris Lyon
with cousin Anne-Marie who lives
in the hot magic of Provence
just a few footfalls from the Marquis
de Sade's chateau and while there you
showed me the source of the river Sorgue
the Fountaine de Vaucluse and in the
distance Cezanne's old man Mt. Ventoux.
And with sweet Aunt Lucette in LeHavre
mixing perfect Pernod aperitifs
and fixing a home-cooked Norman supper
near D-Day beach head where your father
braved his way ashore and somehow
in midst of war fell for a mademoiselle
named Renee, your lovely mother.
Then London touring in the Hun Mobile
and shooting random poems on film
locals thinking we were Germans due
to Deutschland license plates
up all silly dodgy night laughing
drinking Benedictine B&B
at Houndless Water Bed&Breakfast in Surrey England
surrounded by chronically screaming peacock birds.
Or here above the Ohio river
where I live now
where we worked together
for the love of art and each other
and I see before my mind's eye
that time years ago when
you and Meredith brought
little Zach and Sammy and we went to
the Louisville Slugger Museum with those
two cute card-collecting baseball fans
and had our pictures taken
beside that giant bat on Main Street.
Or back in NYC in 1983
CBGBs and me auditioning for the role of
Dr Richard Benedict, your great creation,
the mad psychiatrist who transitions
others, metamorphoses others from one state
of infancy into full-blown manta-hood.
Oh those mad rehearsals late night shoots
all culminating in The Age of Insects
cult classic parodic horror dystopian par excellence
installed into the permanent collection
of the Museum of Modern Art.
That gala night MOMA
showing your films on the big screen
all your fans and friends gathered there
standing room only
to see your work and to hear you speak
of life and art and music in 1980s era New York City.
Dinner in Little Italy with your childhood pal
Joe Piazzo after a hard day's work
in your Chinatown studio on the William Blake project
You ordering up bottles of wine and stuffed pork chops
Joe buying a bag of frozen gnocchi from the kitchen
me watching the great joy of being alive and Italian
in Little Italy in America in a new century.
It seems as if I've been on a long journey
with you, my old friend.
And now that journey has come to an end.
A bit of magic has left the world.
Your life was a sum of diligence and passion:
a great all-encompassing love for the good
in mankind and an equal loathing for the evil
that now scourges the minds of misled men.
Your great voice for good is stilled now
as green leaves fall from trees prematurely
in mid-August presaging
the inevitable slide into winter's embrace.
No more will stories old and new
pass through your lips, my brother
silent now in infinite sleep.
But your words and your work
fly forward on bright wings
shining a light in the darkness of night.
Therefore, I do not grieve. You are not dead.
You are alive in eternity through your artistry
and like Shelley's Keats, you have
merely awakened from the dream of life.
……………………
Featured Photograph by Fred Hatt: "I often worked with Eric as a camera operator. To work with Eric was to be invited into a wide variety of fascinating special worlds – SWAT team exercises, pro domme parlors, off-off Broadway theater. I will cherish these experiences forever." Fred Hatt is an artist, photographer, filmmaker, writer, teacher, and projectionist at the Museum of Modern Art.
Eric Marciano was a New York based filmmaker, media designer and storyteller. He attended the School of Visual Arts in New York, where he earned a BFA in filmmaking in 1984. In 1984 he formed American Montage to engage in editing, motion picture production and storytelling to its fullest. In 2016, the Museum of Modern Art acquired all of Mr. Marciano's early film works for their permanent collection. Segal Theatre Center
A Special Presentation by Eric Marciano at MoMA
With his primary production company, American Montage, Eric completed projects for such well-known media outlets, agencies and corporations as HBO, Discovery Channel, ESPN, A&E, TLC, The New York Times, Grey Advertising, Bristol Meyers Squib, Pfizer, Continuum Health Partners. He often works with musicians, visual artists and theater companies and artists such as Galt MacDermot, James Moody, Fanny Sanin, LeRoy Neiman, LaMaMa ETC, New York Theater Workshop and Lee Breuer. American Montage
"He was a Villager, a collector, a reader, a thinker, an activist, a producer, a talker, a prankster, a truth teller, a cineaste, a Francophile, a Bohemian, a storyteller, a worker, a dreamer, a teacher, a loyalist, a partisan, a family man, a gentleman! And he was my friend. Eric Marciano. Taken from us by cancer. I will miss you." Beck Lee, Media Blitz
I'm sorry to tell all his friends that Eric, who has been fighting Multiple Myeloma for 2 years, has succumbed to this beast of a cancer. He leaves 2 sons he was extremely proud of, Zac and Sammy, and a wealth of interesting, eclectic and fun films that he made over his 40 years in NYC. Eric was blasting this Garland Jeffreys record while he was editing just a few weeks ago, got up and danced around a little, saying how much he's loved this song since the 70's. And he was, wild in the streets….. Meredith Jacobson Marciano, Eric's wife
Eric has meant so much to us since our early days in New York when I had the leading role in his cult classic film, "The Age of Insects," which was screened and archived at MoMA in 2018 as part of their exhibit Club 57: Film, Performance, and Art in the East Village. Eric directed and co-produced my documentary, "William Blake: Inspiration and Vision", which won an Aegis award for best educational film. And he also edited and shot video for our documentary "Ecstasy and Death: Keats & Shelley in Rome," which was in the Utopia Film Festival last year.
---