Books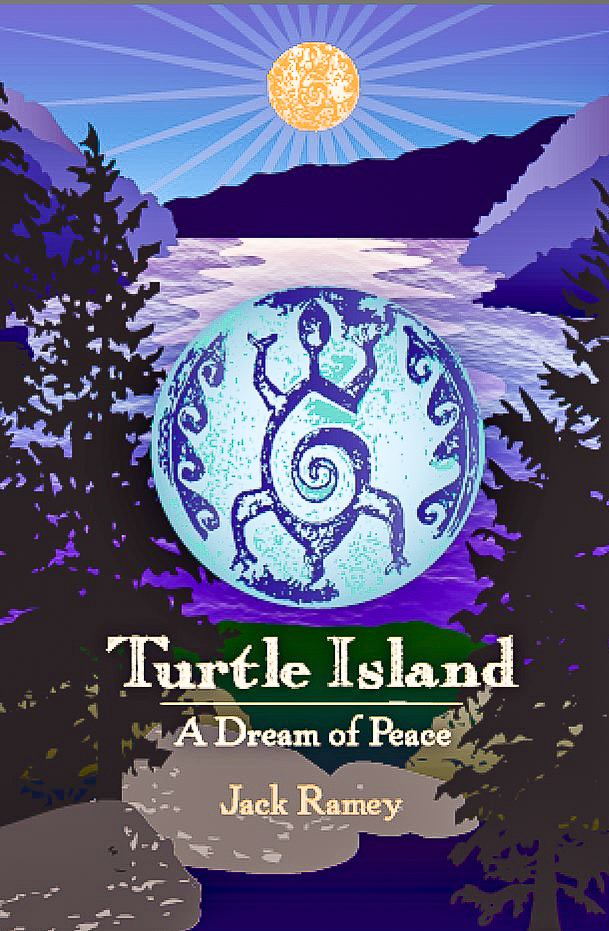 Turtle Island
Turtle Island is the gripping saga of Hiawatha, a man obsessed with revenge for the savage murder of his four daughters. It is the tale of Orios, a young flute player whose love for Hiawatha's daughter leads him on the path to manhood. And it is the epic story of the holy man Dekanawida, who, with the help of Hiawatha, heals the wounds of the Five Iroquois Nations and forms the first democracy on the American continent.
Turtle Island is now available at Amazon.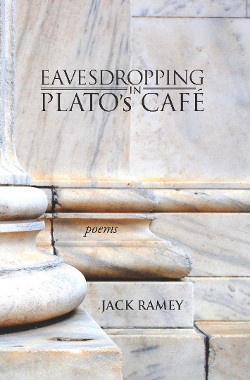 Eavesdropping in Plato's Café
In real and imagined terrains, where the past often mingles with the future, and is always alive in the present, the poems in Jack Ramey's provocative new collection, Eavesdropping in Plato's Café, are lyrical celebrations of the mysteries of life, death, and eternity. In these compelling evocations of the natural and supernatural world, he embraces the fragility of existence. The three sections of the book, End-Games, World-Soul, and Ghost-Dance, take the reader on a journey through time and space that is as real as the 21st century ground beneath our feet and as magical as the ancient promise of an afterlife "where all forgotten dreams are remembered."    >> More
Eavesdropping in Plato's Café is now available at your local bookstore, Barnes & Noble, and Amazon.