Christian Love in the Age of Trump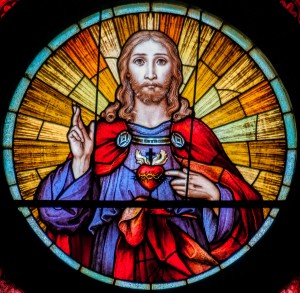 It's hard being a Christian these days
when you are supposed to love
your neighbor, your sisters, your brothers-in-law
who all voted a narcissistic megalomaniac
with the attention span of a child
into the most powerful position in the world
with the nuclear codes at his disposal.
Must I love them, loathe them, or pity their
foolishness, their ignorance, their blindness?
The sadness of my feet, my thighs,
is nothing compared to the sadness
in my eyes when I see the sadness
of all the sighs of the people
displaced all over this sad globe
we glibly call home.
………………………………….And here I
am sounding the drum of some kind of
bleeding heart liberal from the past
which is not cool in the age of trump,
the stone-hearted age of trump, but
I am now a bleeding heart like the bleeding heart
of Jesus who bled for the poor and the displaced
the meek and the mild and I guess I am one
of them or at least I bleed for them because I was
once a Passionist and I suppose I still am:
my heart is the heart of Jesus and the
heart of all those who wish to be with Jesus:
I wear a badge over my heart now, and it says:
Jesus the (com)passionate bleeds for you.
Featured Art: Sacred Heart at the centre of a rose window
…….Santa Ifigênia Church, São Paulo, Brazil.
…….By The Photographer (Own work) [CC0], via Wikimedia Commons
Related Article: Resisting the age of Trump with the love of Jesus
In his early years, Jack studied to be a priest
at the Passionist Fathers Seminary, whose
emblem is the Sacred Heart of Jesus.
---