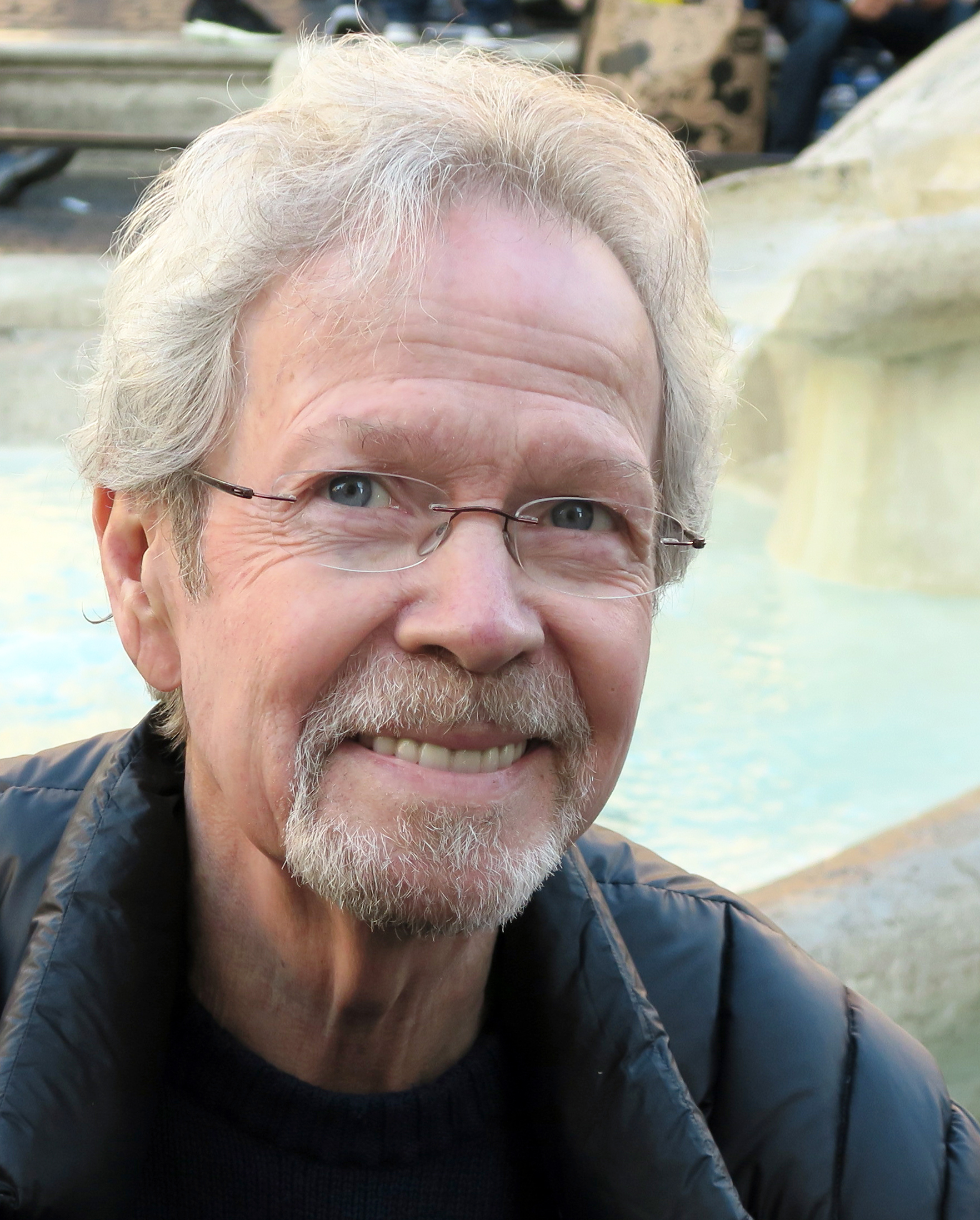 Jack Ramey is a poet, author, performer, and chair of the English Department at Indiana University SE. Jack frequently posts poems and writes reviews for Springwood Press. His poetry books include The Future Past, Death Sings in the Choir of Light, and Eavesdropping in Plato's Café, which was published by Springwood Press in April 2015. His historical fiction, Turtle Island, was recently published by Springwood Press.
His documentary, William Blake: Inspiration and Vision, won an Aegis award for best educational film.  His recent reading at the Keats-Shelley House in Rome will be included in the documentary Ecstasy and Death: The Genius of Keats and Shelley.
In his early years, Jack studied to be a priest at the Passionist Fathers Seminary, then became a member of the counterculture and read his poetry in Santa Cruz, San Francisco, Eugene, Victoria BC, and Kent OH. He then moved to Manhattan to work in the theater. His one-person show Dark Is a Long Way: An Evening with Dylan Thomas ran for two years at the 13th Street Theater in NYC, at the Odyssey Theater in LA, and toured the country. His acting roles in NYC include the stage role of Bunthorne – a parody of Oscar Wilde – in Gilbert and Sullivan's Patience. Isaac Asimov, a G&S buff, praised his performance as "the best Bunthorne I have ever seen." He taught in Stockholm for several years. On his return to America, he performed in medieval plays with the Chicago Medieval Players and often read his poetry at the Green Mill, where he was a finalist in the Chicago Slam.
Author Statement
Eavesdropping in Plato's Café is a collection of lyrical, elegiac, and dramatic poems that are at once philosophical and personal, encompassing the broad sweep of history from ancient Greece to post-millennial America. The title poem and others in the collection touch on the intellectual and aesthetic history of the West, while others trace a highly personal spiritual evolution incorporating both eastern and western spiritual thought. The poems, both the long ones and the shorter lyrics, are filtered through an understanding that we as human beings are all temporal creatures striving toward some understanding of why we are here and where we are going. They speak through a highly charged musical idiom that touches the intellect as well as the heart.
As a student of anthropology at Kent State, I wrote a paper on Lewis H. Morgan's League of the Ho-de-no-sau-nee or Iroquois. Since then I have continued a lifelong fascination with the People of the Longhouse, which led to the creation of Turtle Island: A Dream of Peace.
Because of the troubling times we are living in, I feel that it is a poet's duty to use the power of poetic language to speak out against the inhumane behavior of the current administration with the hope that it will move and inspire those with similar views and help transform those who may have different opinions.